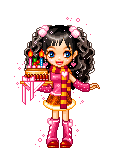 Welcome to my Birthday Weekend Blog Hop!
This weekend we are once again starting a bit earlier than usual.
This is in celebration of my Birthday tomorrow and I want to add a special promotion for some Etsy friends that are donating shop proceeds to help Japan. Please spread the word, (even if you don't buy anything;).
I would love if you could drop by and follow all of my blogs this weekend (optional:)
In case I didn't say this before, if you don't have a blog you can link your Etsy, website, giveaway, Facebook, etc. Whatever you want, it's all in fun☺
It's simple to participate, here are the rules:
Please place the "Weekend Blog Hop" button in a blog post and/or on your blog somewhere. This lets us all know where to find each other!

Follow my blog.

Visit at least 2 blogs on this list.

Add your name to the linky list below so we can visit you back. I will be following everyone who posts.

Comments are optional but always appreciated.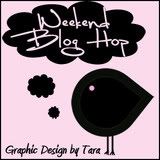 Please support this blog hop by using your Facebook, Twitter, and forums to advertise. It's great for everyone to discover new friends, followers, and fantastic blogs!
Thanks so much for participating!